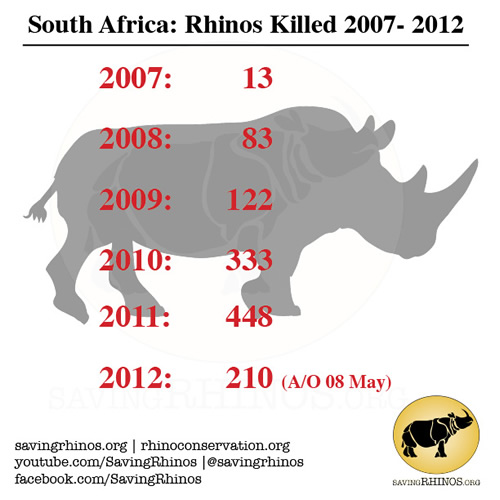 According to the latest news released by South Africa's Department of Environmental Affairs, the country's rhino death toll has risen to 210 since the beginning of the year.
Flagship tourist destination Kruger National Park has been hardest hit, with 127 of its rhinos slaughtered.
Arrests for this year total 128 so far; 67 of these were made in Kruger National Park.
BuaNews reported that South Africa is "cooperating with perceived transit or consumer countries in the People's Republic of China and the Socialist Republic of Vietnam."
Last year, the rhino death toll did not reach 200 until July 4th.
Learn more at:
---
Image: Saving Rhinos