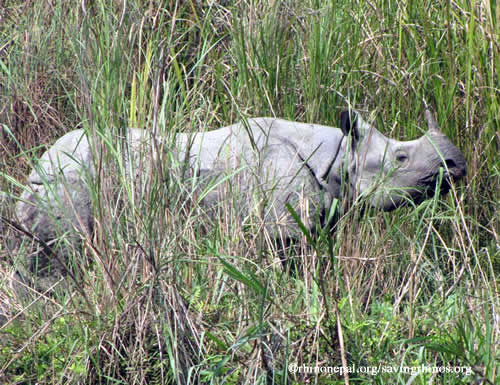 Nepal authorities have arrested two rhino horn dealers identified as Tej BK and Pramod Adhikari.
The Himalayan Times stated the two suspects were trying to sell a rhino horn to an "unidentified client" over the phone.
In a separate incident, officials in Nepal also arrested Bishnu Tamang with a leopard skin.
Unfortunately, big cat trafficking is on the rise.
For example, as tiger populations have decreased, lion bone trade has increased significantly over the past few years.
---
Photo: © & courtesy of Partnership for Rhino Conservation, Nepal.