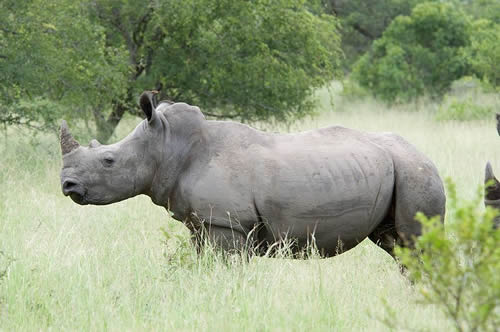 A Vietnamese man identified as That Thai Dung who was arrested at South Africa's OR Tambo International Airport with three rhino horns in his luggage will make a second court appearance next month.
A spokesperson for the South Africa Revenue Service (SARS) said via IOL.com that this was not the suspect's first visit to the country.
The man has travelled to South Africa before and he was being closely monitored when he was arrested.
He added that a bail application is expected, and the suspect is remanded in custody.
Vietnam is one of the major destinations of rhino horn, where it is used as a cure-all to treat nearly everything from hangovers to cancer.
However, analysis has shown that rhino horn actually contains no medicinal properties.
In 2011, 448 rhinos were massacred for their horns in South Africa, and at least 181 rhinos have been killed this year.
---