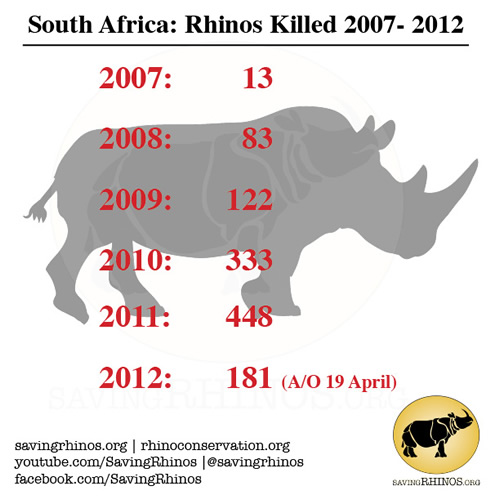 South Africa's Department of Environmental Affairs announced that the country's rhino death toll has increased to at least 181 since the beginning of 2012.
More than half of the massacre has occurred in South Africa's world-famous tourist destination, Kruger National Park, where 111 rhinos were slaughtered.
So far this year, 113 people have been arrested in South Africa for rhino-related crimes.
Rhino populations still increasing
Despite the grim news, rhino populations are increasing overall in Africa, thanks to the continued adherence to national and international laws which prohibit rhino horn trade.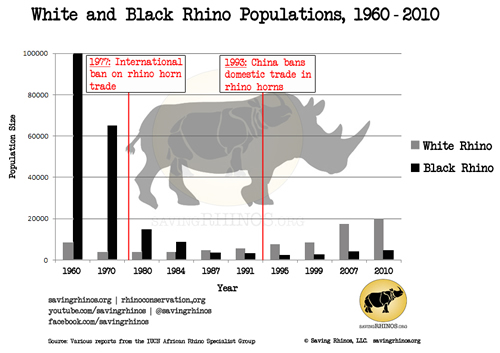 Read more about some of the culprits involved in South Africa's illegal rhino horn trade here.
---
Images: © Saving Rhinos LLC