Greater-one horned rhinos at risk.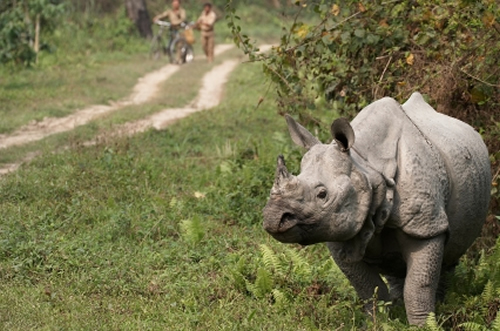 A greater one-horned rhino was killed last week in the Bagori forest range of Kaziranga National Park, bringing India's rhino death toll to at least five.
The Times of India reported that the rhino's horn had been chopped off and twelve suspects were arrested.
This tragic death brings this year's death total to at least five greater one-horned rhinos in India.
Despite the recent deaths, Assam's rhino population is on the rise.
---