South Africa's rhino massacre continues.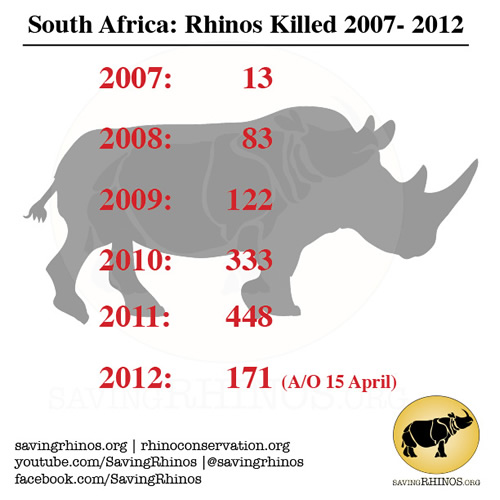 South Africa's Department of Environmental Affairs has announced that at least 171 rhinos have already been killed this year.
103 of the murders occurred in the country's famous Kruger National Park.
The Department has asked the public to report incidents and provide tip-offs by calling 0800 205 005.
More killings than last year at this time
By April 20th of 2011, at least 130 rhinos had been slaughtered for the rhino horn trade.
However, thanks to the continued ban on rhino horn trade combined with ongoing conservation efforts, rhino populations have increased overall in Africa.
---
Image © Saving Rhinos