The Irish connection continues.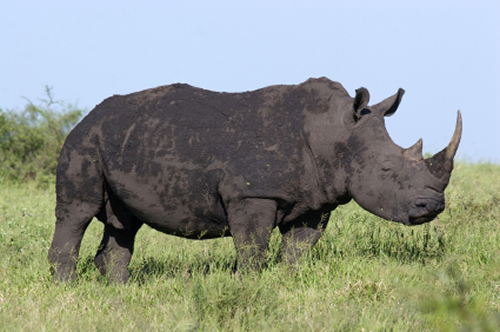 Two suspected members of an Irish rhino horn gang were arrested in Chancey, Switzerland with EUR 120,000 (USD 157,564) in counterfeit currency.
Ken Foy, crime correspondent for the Herald, writes that the arrested men are suspected members of a rhino horn smuggling ring. The gang's leaders are "Travellers", reportedly from Rathkeale.
The bust signifies the widening Europol dragnet focused on Irish organized crime network operations in the illegal rhino horn trade. An investigation focused on museum robberies and money laundering can now add counterfeiting to the laundry list of criminal activities — an indication that criminal organizations around the world will stop at nothing to cash in on the rhino horn myth.
Despite having no proven medicinal value, rhino horn remains a key ingredient in traditional Chinese medicine. This illegal market has led to an increase in both criminal activity and private sector profiteering.
Sadly, the demand for rhino horn also led to another record setting pace of rhino murders.
---