More bogus hunters and their South African accomplices?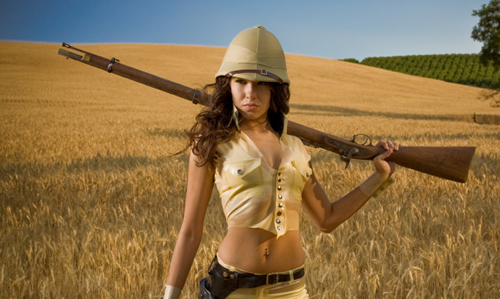 Ingogo Safaris' application for hunting permits for five Vietnamese citizens was denied after certain conditions concerning the "hunters" were not met.
Addressing the media at Kruger National Park, Minister Molewa explained that the permits were not issued, following concerns regarding "foreign hunters whose state of usual residence is Vietnam".
Apparently, the hunters were supposed to attend departmental interviews "for the purposes of verifying their personal details, backgrounds, financial ability and related information."
It turned out that the "trophy hunters" were not even in South Africa at the time the interviews were supposed to take place.
It was there-after ascertained by the departments that there were certain legitimate concerns. Based upon these concerns, the matter was once more placed before the court, which on 22 March 2012 ordered that the permits need not be issued. A cost order was made against the applicant. The full judgment was delivered on 26 March 2012.
Molewa also noted that efforts are being made to stop trophy hunt operators and their "clients" from laundering rhino horn for the illegal market.
We are consulting at the diplomatic level and the outcome of this process will allow us to refuse all applications for white rhinoceros hunting by foreign hunters whose state of usual residence is Vietnam.
Learn more about the South African trophy hunt scheme:
---
Image © iStockphoto.com