Great news for greater one-horned rhinos!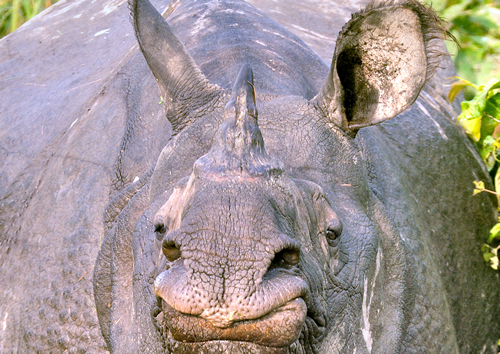 Orang National Park in the Indian State of Assam is celebrating the increase of its rhino population to 100 from the previous census in 2009, which found 64 rhinos.
Sushil Kumar Daila, Mangaldoi wildlife divisional officer, said via the Times of India he is pleased with the outcome.
In the census, which began on Thursday, the park was divided into 17 blocks for rhino count with each block was allotted to an enumeration party. After thorough analysis of the data, the rhino population in the national park was worked out to be at 100.

We are delighted to see an increase in the park's rhino population. However, we are equally concerned about their protection from poachers. Although there has been only one incident of rhino poaching in 26 months, we have to be on our guard round the clock.
The new tally has surpassed Orang's 1997 figure of 97, which was sadly decimated to just 46 rhinos by 1999 after a killing spree. However, with enforced protection measures, the population began to turn around, reaching 68 in 2006.
A census is currently in progress at Kaziranga National Park.
Here's to Orang National Park for a job well done!
---
Image via Wikimedia Commons