Another member of South Africa's game industry has been found guilty of rhino horn crimes.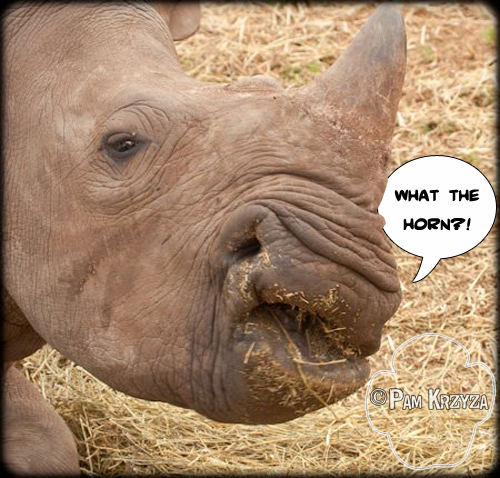 Limpopo game farmer Jacques Els has reportedly been found guilty of illegally possessing a large number of rhino horns. Meanwhile, his defense team is lodging an appeal.
According to News24, Magistrate Pat Cloete has ordered Jacques Els (of the Thabazimbi Game Reserve) to pay a fine of R1 million (just over US $130,180) and to serve eight years in prison – a reduced term, as two years were apparently suspended – for illegally possessing 30 horns.
Els's legal team immediately applied for bail, which was paid on Tuesday afternoon.

The State also asked the court for the national prosecuting authority's asset forfeiture unit to be given permission to seize Els's property.

He will appear in court again on July 2.
The bail amount was said to be R300 000 (nearly US $39,055), up quite a bit from the R30 000 (US $3,905) bail he was initially released on.
Another case of game industry insiders' networked attempts to sell rhino horns
Els was first arrested for attempting to sell at least 30 rhino horns in late 2010 and the News 24 report says he bought them for R760 000 (US $98,939) from Tom Fourie, a farm manager at Maremani Game Reserve.
Tragically, Mr. Fourie committed suicide in November 2010, just after his trial had been postponed until months later.
An article published in Zoutpansberger last July suggests that at least some of the horns in question had been removed from fifteen rhinos at Maremani by wildlife veterinarian, Dr. Andre Charles Uys.
Uys was arrested in January 2011 on allegations that he had performed the procedures without the permits legally required to do so.
The vet claims he did, in fact, have the appropriate permits and according to Zoutpansberger, the case was later dismissed when he became a state witness in the trial against Els.
Cleared of his charges, Uys continues to work in the conservation field and wrote a blog article in August 2011, in which he proposed legalizing the rhino horn trade.
A lesser punishment because no rhinos killed?
Attorney Andre Weideman claims via News24 that Els's crime did not involve slaying the animals in order to acquire the horns, as they had instead been sedated.
However, wildlife trade experts, such as the Environmental Investigation Agency, point out that any rhino horns entering the black market will only fuel the trade.
---
Image ©Pam Krzyza, Adapted by author