Greed!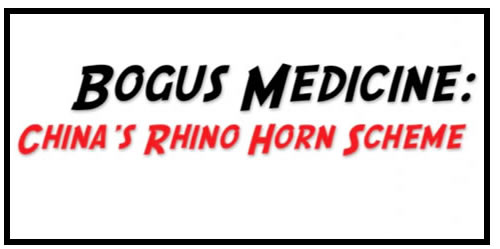 Why does the demand for rhino horn persist? After all, rhino horn has no proven medicinal value.
However, China (using rhinos imported from South Africa) is engaged in a profit-seeking scheme that depends on sick people using rhino horn instead of taking medicine.
Check out the 'Bogus Medicine' video:
Want more?
See "Revealed: China's 'Rhino Horn Cancer Treatment' Scheme" — and be sure the read the timeline articles.
---