What were the most popular rhino stories of 2011? Find out here.

For the second year in a row, we've compiled the Top Ten Rhino Stories of the year. And while many of the stories are unpleasant, all of them must be told.
In 2011, mainstream media took more notice of the rhino crisis, but there is still much work to be done to thwart the "perfect storm" of myths, greed, and corruption.
Starting with #10 and counting down to #1, here are the Top Ten Rhino Stories of 2011:
#10. Rhino killings in South Africa linked to antique rhino horn market
The buzz about "rhinoceros horn cups" in 2011 finally put the connection between antique rhino horn and rhino killings in the spotlight, and our closer look at yet another trade loophole became a popular topic.
Read it: Disturbing Connection Between Antique Rhino Horn Activity and Rhino Killings in South Africa
#9. Zimbabwe rhino conservationist wins Goldman Prize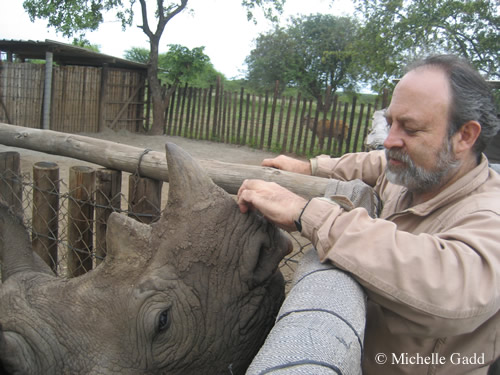 Zimbabwe rhino conservationist Raoul du Toit was awarded the prestigious Goldman Prize for his work in initiatives that have helped to develop and maintain Zimbabwe's largest remaining black rhino populations.
Read it: Prestigious Environmental Prize Awarded to Zimbabwe Rhino Conservationist
#8: A positive step from the Chinese medicine community
The Register of Chinese Herbal Medicine (RCHM) in the UK issued a statement condemning the use of rhino horn in Chinese medicine.
Read it: Chinese Medicine Organization Speaks Out Against Use of Rhino Horn
#7: South African game farmer laundering rhino horn with Thai "prostitutes"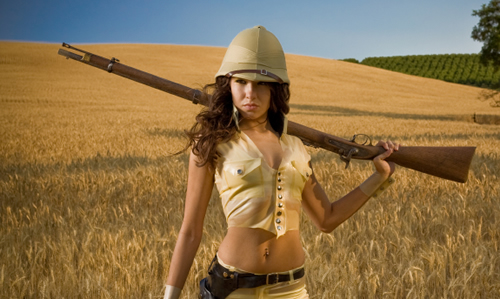 Safari operator/game farmer Marnus Steyl was named by South African media in the rhino horn trading racket involving Thai national Chumlong Lemtongthai. (Steyl was unsurprisingly granted bail.)
Read it: South African Hunting Safari Operator Linked to Illegal Rhino Horn Trade and Thai Strippers
#6: Revisit the shocking events that exposed the world's most famous (alleged) rhino horn syndicate to the world
In preparation for the "Groenewald gang" April 2011 court date, we compiled a list of the scandalous revelations that made headlines around the world. (The next court appearance is slated for April 2012.)
Read it: Court Date Approaches for South African 'Groenewald Gang' Rhino Horn Syndicate Suspects
#5: Antique rhinoceros horn cups create media frenzy
The "record-breaking" appraisal of Chinese antique rhinoceros horn cups created a big media hubbub.
Read it: Fuss Over Antique Rhinoceros Horn Cups Fails to Mention Loss of Life
#4: Scientific studies conclude rhino horn is worthless as a remedy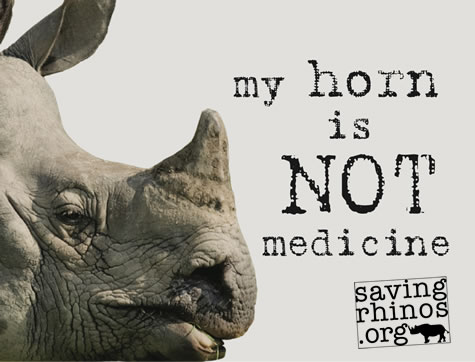 We re-introduced three scientific studies confirming that rhino horn has no medicinal value.
Read it: Busting the Rhino Horn Medicine Myth with Science
#3: China pumping millions of dollars into encouraging the use of rhino horn
Nearly a year after we began raising questions about the connections between China's traditional medicine industry investments, research proposals about rhino horn harvesting, and live rhino imports, our suspicions were confirmed.
Read it: Suspicions Confirmed: China Investing Millions in Rhino Horn Scheme

#2: World Rhino Day 2011
From Australia to Zimbabwe, the message was loud and clear: Rhino horn is NOT medicine!
Visit the World Rhino Day 2011 page here.
#1: Vietnamese Javan rhino declared extinct
The world's last Rhinoceros sondaicus annamiticus was murdered for her small horn.
Vietnam's tiny rhino population struggled against several formidable obstacles, including the traditional medicine trade, questionable government funding decisions, and habitat loss.
If only the recommended conservation programs had been implemented and supported by the relevant authorities within Vietnam, the impact of these obstacles could have been lessened.
Read it: Gone Forever: Javan Rhino Declared Extinct in Vietnam
Special mentions
Four additional stories which were close to the Top Ten and worthy of mentioning here:
Criteria
The Top Ten list was compiled using a combination of the following:
Web traffic – number of visits (overall and spikes)
Social media engagement (Facebook®, StumbleUpon, discussion forums, etc.)
Additional media activity (news websites, traditional media, other blogs)
Thank you for taking time to read Rhino Horn is NOT Medicine, for visiting our website at savingrhinos.org, and joining us on Facebook®.
Check out last year's "Top Ten Rhino Stories of 2010".
---
All images © Saving Rhinos LLC, except photo: © Michelle Gadd/Goldman Environmental Prize