Seriously? This is outrageous.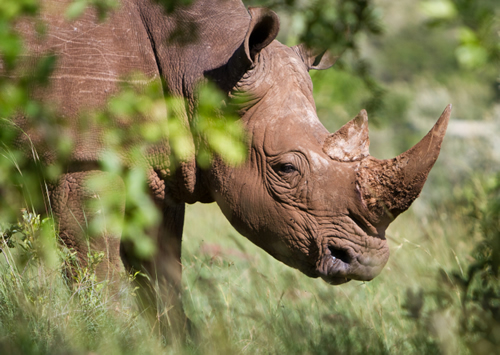 Despite the highly publicized abuse of trophy hunt loopholes in South Africa, Namibia has reportedly granted a permit to a Vietnamese national to kill a rhino.
According to the Namibian Sun, the hunt is to take place at Otjiwa Safari Lodge.
The permit which was apparently issued by the Ministry of Environment and Tourism to the Vietnamese national is for the trophy hunt of a rhino on the Otjiwa Safari Lodge.
Vietnam is a major destination for illegal rhino horn, driven by the myth that rhino horn is a cure for serious illness, such as cancer. Rhino horn, in fact, has no medicinal value.
For the past several years, Vietnamese nationals have been implicated in schemes which use trophy hunts to launder rhino horn for the illegal market.
Earlier this year, South Africans called for a moratorium on trophy hunting of rhinos to curb the abuse.
In October 2011, Vietnam's own Javan rhino, the unique Rhinoceros sondaicus annamiticus was declared extinct.
The last individual was found dead of a bullet wound in Cat Tien National Park; her horn was missing.
---
Image © iStockphoto.com