"The time is always right to do what's right." – Dr. Martin Luther King, Jr.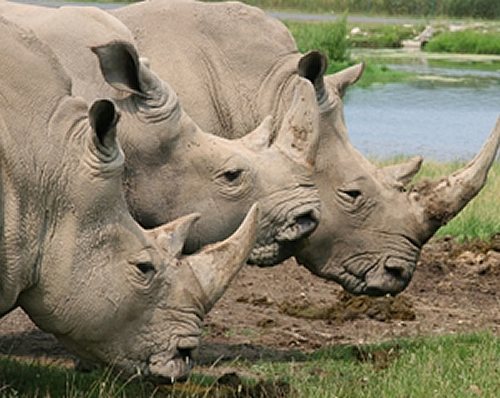 This informative 30-page slideshow presentation points out that the solutions to the rhino crisis can be found in increased protection in all implicated states through international and national legislation, improved enforcement, stiffer penalties, and demand reduction – not legalized trade.
Watch, learn, and share with others:
CITES and the rhino horn trade
(Click the square in the lower right to view in full screen mode.)
Legal trade in rhino horn raises serious ethical concerns, including:
Legitimization of the product
Undermining of demand reduction efforts
Exploitation of cancer sufferers
Furthermore, ivory sales and China's parallel market in tiger products have had devastating effects on these species.
About the presenter
Mark Jones is the Executive Director, Humane Society International/UK.
"The tragedy is that rhino horn is made of keratin, the same stuff that makes up human hair and nails. It has no medicinal value, you might as well eat your fingernails." – Mark Jones, as told to the Daily Express in "It is devastating to see rhinos killed for a cure that doesn't work".
---
Image © iStockphoto.com