International support for rhinos continues to grow.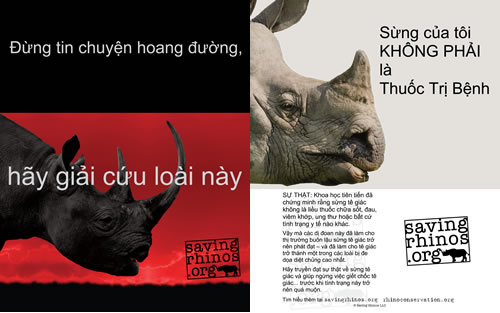 Wildlife conservationists in Vietnam are rallying around World Rhino Day, thanks to Education for Nature-Vietnam (ENV), a local NGO.
The organization launched an online campaign this week on the ENV Volunteer Network page on Facebook©, which is in Vietnamese.
An article about rhino conservation and World Rhino Day ("Hưởng ứng ngày quốc tế bảo vệ Tê giác") which discourages the use of rhino horn – pointing out that it is both unnecessary and illegal – is posted on the page. Read it here .
In addition, an album entitled "Sừng tê giác không phải thuốc trị bệnh" ("Rhino horn is not medicine") featuring our Vietnamese language posters has been created. URLS for downloading the posters are included. View the album here.
These efforts by ENV to raise awareness about the rhino crisis and debunk rhino horn myths in Vietnam are a critical component of the global campaign to stop the demand for rhino horn. Wildlife conservationists in Vietnam face a significant challenge, since the country has been identified as a consumer state in the illegal rhino horn trade.
However, the ENV team is up to the task. The NGO has already implemented innovative campaigns to stop the bear bile and tiger trades.
Here's to Education for Nature-Vietnam!
About Education for Nature-Vietnam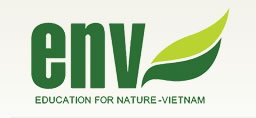 Education for Nature-Vietnam (ENV) was established in 2000 as Vietnam's first non-governmental organization focused on the conservation of nature and the environment.
The organization's mission is to foster greater understanding amongst the Vietnamese public about environmental issues of local, national and global significance, ranging from the protection of wildlife and natural ecosystems to climate change.
ENV employs creative and innovative strategies to influence attitudes and mobilize Vietnamese citizens to live in balance with the natural world and to take action to protect Vietnam's precious environment.
Visit the ENV website to learn more.
---
Image: Saving Rhinos LLC. Education for Nature-Vietnam (ENV) logo used with permission.