Solidarity in South Africa!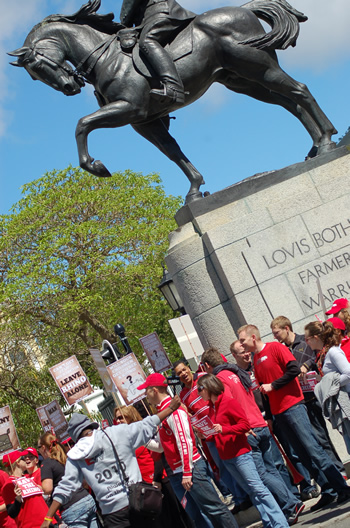 On World Rhino Day, South Africans will gather in solidarity outside Parliament for an awareness-raising campaign on behalf of the country's embattled rhinos.
The Cape Town event is organized by Rhino Africa, and follows on last year's successful World Rhino Day campaign.
Ross Bowers of Rhino Africa emphasizes that the gathering is not a "protest" against Government.
We will be encouraging Government to engage more with Asian governments and markets to tackle the demand at source as well as supporting their existing initiatives on the ground in Africa.

We need constructive, co-ordinated and urgent action from Governments around the world.
Bowers notes that the campaign is an opportunity to encourage cooperation between greater Government and Private Sector to put a stop to the rhino killing epidemic.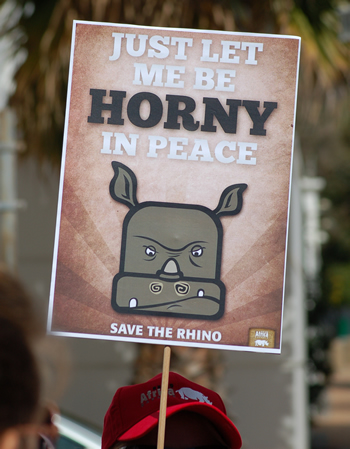 World Rhino Day in South Africa
Date: Thursday, 22 September 2011
Time: 11:30 am – 1:30 pm (come down after the rugby and in your lunch break)
Where: Congregate by the Louis Botha Statue outside Parliament in Cape Town
What to wear: Red!
What to bring: Bring placards with an anti-rhino poaching message; water; sun cream and a hat. Bring good cheer, a loud voice and your vuvuzelas!
For updates on World Rhino Day in South Africa, follow Rhino Africa on Facebook® and check out the Rhino Africa blog.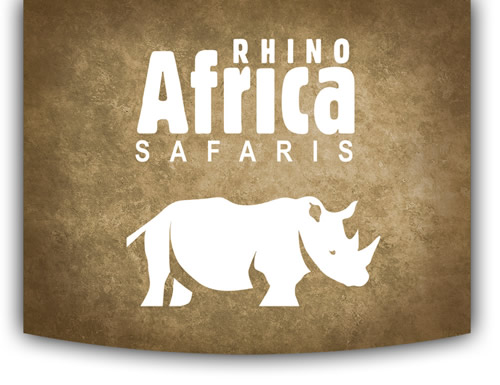 About Rhino Africa
Rhino Africa specializes in tailor-making luxury safari holidays to Africa. The company's Corporate Social Responsibility program includes a fundraising initiative called Challenge4aCause, which raises money for the Save the Rhino Trust and other charities by running annual cycling events.
---
Photos & logo courtesy & ©Ross Bowers, Rhino Africa