Exciting news from Nepal!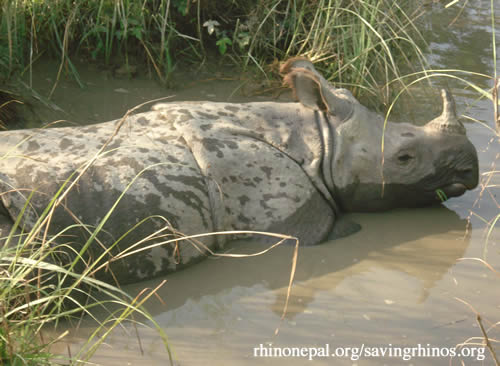 Conservationists and local communities living in the Chitwan National Park buffer zone are getting ready to celebrate the country's greater one-horned rhino on World Rhino Day.
According to Suman Bhattarai, founder of Partnership for Rhino Conservation (PARC/Nepal), this event will be the first of its kind.
This is very exciting – it is the first time World Rhino Day has been celebrated in Chitwan, or even in Nepal!
PARC/Nepal has organized the historic event, which includes a radio program and coverage by the local TV station, Beso Channel.
Beso Channel reaches the entire district of Chitwan, Nepal.
A series of promo clips will be aired the week prior to the live broadcast on World Rhino Day. The program will be shown on a regular basis for a few months.
Last year, PARC, along with Hands for Conservation held a public awareness event that reached thousands of people: Rhino Conservation Event Reaches Over 5,000 People in Chitwan, Nepal.
Partnership for Rhino Conservation, Nepal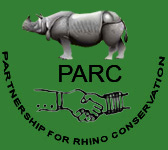 We have been working with Suman Bhattarai and his grassroots organization Partnership for Rhino Conservation (PARC/Nepal) since June 2009. Under Suman's guidance, PARC focuses on helping the residents of Chitwan National Park's buffer zone live side-by-side with the greater one-horned rhino.
We assist Suman with promoting PARC's efforts on our social media platforms and also with support from our t-shirt sales.
Find out more about the public awareness activities we have helped support at Update from Nepal: A Successful Year of Raising Public Awareness About Rhino Conservation
World Rhino Day is September 22nd – learn more at the World Rhino Day FAQs and the World Rhino Day page on Facebook®.
---
Photo & logo courtesy & © Suman Bhattarai, PARC/Nepal