Please see the following joint statement regarding the increased thefts of rhino horn from museums.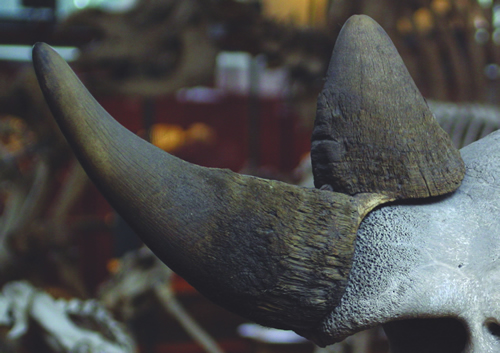 Saving Rhinos LLC, together with the Lawyers' Committee for Cultural Heritage Preservation (LCCHP), the International Fund for Animal Welfare (IFAW), and Save the Rhino International have issued the following joint statement to address the surge in museum heists which have targeted rhino horn.
Joint statement
"Across Europe, thieves are targeting museums to steal antique rhino horns. These crimes obviously have grave implications for museum collections and visitors, as well as the Earth's rhinos, who are being slaughtered to near extinction to fuel the demand for their horns on the black market. These thefts speak to the value of products derived from wildlife and the lengths to which people will go to profit from their illicit trade.
Rhino horns are still a prized traditional remedy in East Asia, despite repeated scientific studies proving that they have no medicinal benefit, and recent warnings that they may actually harm human health. With a great demand for such items, they are being pilfered at an alarming rate. Just last week, law enforcement agencies linked the thefts to an Irish organized crime group, which is also involved in drug trafficking, money laundering, and the piracy of counterfeit goods.
Rhinos are an important part of our natural and cultural heritage. It is extremely vital that the international community – especially those countries where the demand for rhino horn is greatest – enforce existing laws and treaties to protect the species. Additionally, we urge the public to stop buying rhino horns, and all other illicit art and wildlife products.
The trafficking of these species will only end when the demand does – or when the supply runs out – whichever happens first. For the sake of the rhinos, and all of us, we hope that it will not be the latter."
Saving Rhinos LLC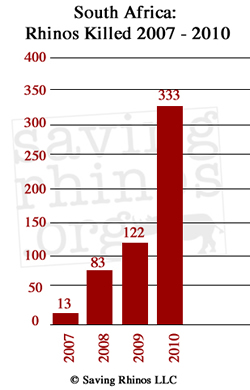 Despite the fact rhino horn has been rigorously analyzed and found to contain no medicinal properties whatsoever, it continues to be used illegally as a 'cure-all' and is even marketed as a treatment for cancer in East and Southeast Asia. – Rhishja Larson, Founder/Program Director, Saving Rhinos LLC and author of the blog Rhino Horn is Not Medicine.
Lawyers' Committee for Cultural Heritage Preservation
This is not Hollywood, where museum heists are glamorous, and even harmless. These crimes threaten a species with extinction and endanger the public. We are all victims. – Tess Davis, Executive Director of the Lawyers' Committee for Cultural Heritage Preservation (LCCHP).
International Fund for Animal Welfare
We're very concerned about these thieves operating in the US – first and foremost because it shows the tremendous demand that exists for wildlife products such as rhino horn and elephant ivory – and also because we frequently display public exhibitions of wildlife trade as an educational tool. These exhibits could conceivably become targets for the thieves. – Kelvin Alie, Director, Prevention in Illegal Wildlife Trade Program, International Fund for Animal Welfare (IFAW).
Save the Rhino International
The recent museum break-ins serve to highlight that the rhino poaching problem is not confined to Africa and Asia and that a high level of criminal activity pervades all aspects of this illegal trade. – Lucy Boddam-Whetham, Acting Director, Save the Rhino International.
Learn more
Check out the following articles to learn more about the connection between antiques, artifacts, and the illegal rhino horn trade:
---
Image #1 © iStockphoto.com; #2 © Saving Rhinos LLC