Has Namibia been hit?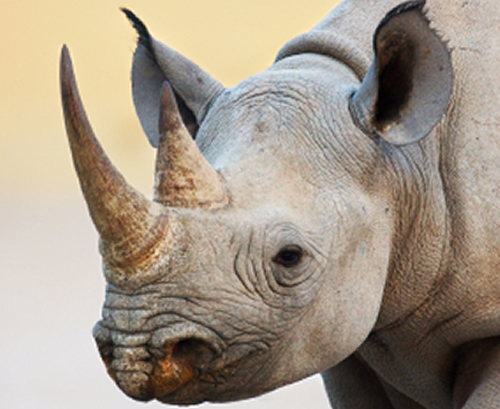 Authorities in Namibia are investigating the discovery of a dead white rhino with both horns removed. The carcass was found at the Wabi Game Lodge, near Waterberg Plateau in the Otjozondjupa Region.
Namibia's Permanent Secretary in the Ministry of Environment and Tourism (MET), Dr. Kalumbi Shangula, said via New Era that it is not yet known whether or not the rhino was killed deliberately for the horns, or if the horns were stolen after the rhino had died of another cause.
Rhino hotline
In May 2011, Namibia's Minister of Environment and Tourism, Hon Netumbo Nandi-Ndaitwah, launched a new SMS hotline.
Our best weapon against poachers is you, the public. You are the eyes and ears of the nation. Poaching will affect your life. Rhino poaching will steal from you and your family. It will rob you financially and spiritually. We are the generation that is the custodians of these, God's remarkable creatures. And we must protect them.
The public is advised to call 55555 if any unusual activities are noticed.
Hundreds of rhinos in Namibia have already been fitted with transmitters, which will alert authorities if a rhino disappears for a few hours or is inactive.
Read more at Namibia launches Rhino SMS Hotline 55555.
Rhinos in Namibia
Namibia is home to the world's largest concentration of South-western black rhinos (Diceros bicornis bicornis), which are adapted to arid desert conditions.
The Ministry of Environment and Tourism (MET) recently stated that the country's population of this subspecies now exceeds 1,500.
Approximately 370 Southern white rhinos also reside in Namibia, according to a 2009 report published by TRAFFIC, the wildlife trade monitoring network.
No medicinal value in rhino horn
Rhinos are still being killed with alarming frequency, due to the demand for illegal rhino horn, a sought-after ingredient in traditional Chinese medicine.
However, rhino horn's alleged efficacy is based on a myth, as scientific analysis has determined that rhino horn is of no medicinal value.
---
Image (black rhino at Etosha) © iStockphoto.com