Humankind has not woven the web of life. We are but one thread within it. Whatever we do to the web, we do to ourselves. All things are bound together. All things connect. – Chief Seattle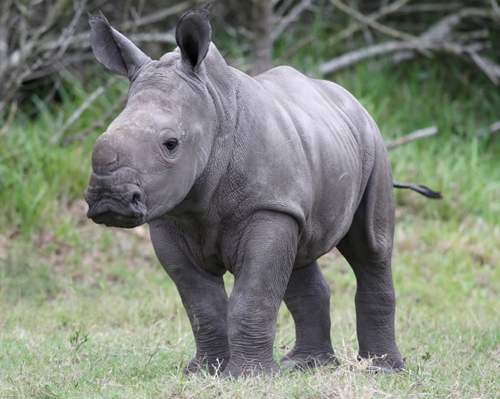 As the demand for illegal rhino horn continues to grow, so does the list of victims.
Among these victims are baby rhinos who are not only orphaned, but have witnessed the brutal murders and mutilations of their mothers.
Here are just a few of the atrocities which left baby rhinos behind – atrocities committed because of medicinal myths about rhino horn: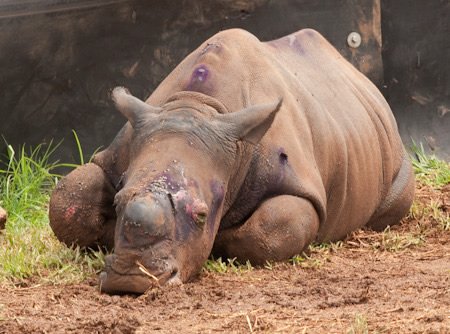 During the first week of December 2010, two female rhinos – mother and daughter – were brutally murdered in the Botsalano Game Reserve near the Botswana border.
The mother rhino's younger calf was left alone. Read An Orphaned Baby Rhino Gone Too Soon: Vusi's Story.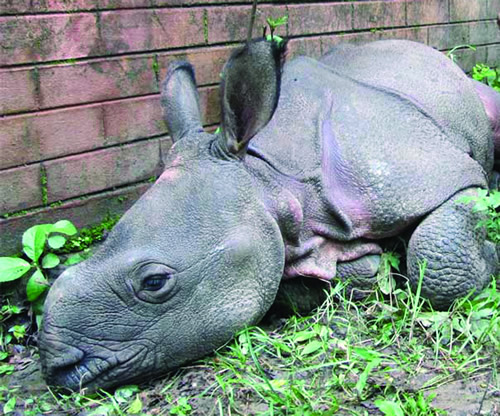 In the fall of 2010, a young calf was orphaned in Nepal when her mother was electrocuted by a fence that had been illegally set by a farmer.
Unspeakable crimes
Sometimes, the baby rhinos are murdered, too.
May 2 nd, 2011: A mother rhino and her four-month-old calf were slaughtered for their horns in Limpopo Province.
April 20th, 2011: Three rhinos, including one calf, were murdered in Kruger National Park, South Africa.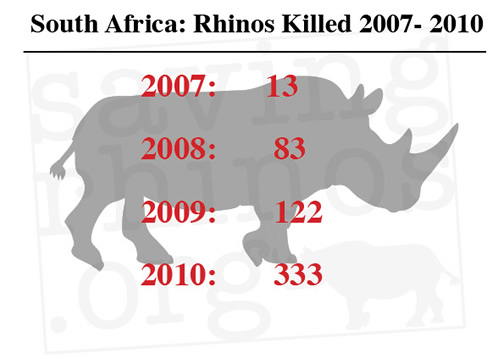 At the beginning of 2008, a greater one-horned rhino and her calf were both killed in Kaziranga National Park, India.
WARNING: THIS VIDEO CONTAINS EXTREMELY GRAPHIC IMAGES.
Who among us can forget the dark day in Zimbabwe, at Imire Safari Ranch on November 7th, 2007 when three black rhinos and an unborn calf were brutally slain – leaving a baby black rhino orphaned and traumatized?
WARNING: THIS VIDEO CONTAINS EXTREMELY GRAPHIC IMAGES.
Note about the video: It has since been determined that the market for illegal rhino horn is driven by demand in China and Vietnam, not Yemen.
The 'moral chasm'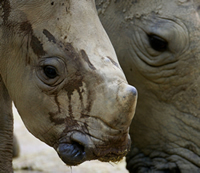 How can we reconcile the moral chasm that lies between a 5,000-pound rhino carcass and a few pounds of harvested horn? It's difficult not to feel that all of humanity has let these animals down by failing to protect them from our species' worst impulses. – Jeff Corwin, from his book 100 Heartbeats: The Race to Save Earth's Most Endangered Species.
How can we, indeed?
---
Photo and image credits: #1 & 5 © iStockphoto.com; #2 courtesy and © Pam Krzyza; #3 courtesy and © Suman Bhattarai (PARC/Nepal); #4 © Saving Rhinos LLC