South Africa's rhino death toll is on the rise, and so are the arrests.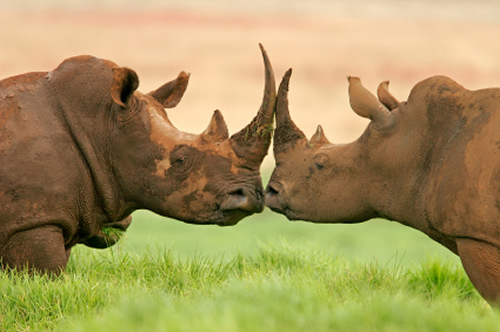 The battle to protect South Africa's rhinos continues: The latest figures released by South Africa National Parks (SANParks) show at least 173 iconic pachyderms have fallen victim to the illegal rhino horn trade since the start of the year.
Nearly 70% of this number represents rhinos killed in the world-famous Kruger National Park.
In addition, 20 rhino killing suspects died as a result of their criminal pursuits.
Since SANParks' release ( June 6th), sources outside the media have reported that two white rhinos were killed in Limpopo Province near the Botswana border, tragically raising the toll to 175.
Arrests on the rise
Meanwhile, two Mozambican nationals were sentenced to prison, and dozens of rhino crime-related arrests have been made in South Africa.
This year alone a total of 122 suspected poachers have been arrested around the country, of which 60 of them were arrested in the KNP. Since January this year, throughout the country, 20 suspected poachers have been killed and 10 injured in clashes with authorities. Of this figure, 15 suspected poachers have died and nine wounded during contacts with rangers and soldiers in the KNP alone.
Ten days ago, a combined SANParks, SANDF and SAPS operation netted a pair of rhino killers who brutally took the lives of two white rhinos in the Nwanedsi area of Kruger National Park.
Read the entire release at Two suspected rhino poachers arrested in the KNP.
Killing for myths
Sadly, this killing spree is all based on myths.
Rhino horn has been rigorously analyzed and actually contains no medical properties whatsoever. Despite this scientific evidence, rhino horn is considered a key ingredient in traditional Chinese medicine, and it is still sought after in both China and Vietnam.
Unfortunately, as long as there is a demand for rhino horn, there will be unscrupulous people attempting to make a profit from rhino horn.
Help raise awareness about the rhino crisis
Want to help? Check out our awareness campaigns:
Visit Saving Rhinos to learn more.
---
Image: © iStockphoto.com