The scourge continues to spread.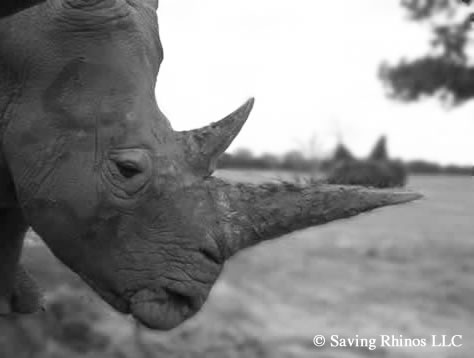 Even European museums have become infected by the illegal rhino horn trade, as thieves have now hit at least three museums in Germany and one in Italy.
According to the German news site news.de, rhino horns were recently stolen from museums in Bamberg, Oerrel, and Hamburg.

A rhino horn theft was discovered last week at the Bamberger Nature Museum; it is unknown when the incident actually occurred. The missing horn was about 20 centimeters ( 7.8 inches) in length, weighing 1.2 kilograms ( 2.65 lbs.).
It was also revealed that three rhino horns were stolen from the Museum of Natural History of Florence, Italy.
The museum's director, Dr. Giovanni Pratesi, noted that one of the horns exceeded a meter (three feet) in length.
Last month, a rhino head was stolen from the Haslemere Educational Museum in Surrey, England. And in the US, two Irish citizens were sentenced to prison after pleading guilty to rhino horn smuggling charges.
Find out more:
Laundering rhino horn
Legalized trade in endangered species, such as rhino horn, is commonly used as a smokescreen by dealers and traders who forge paperwork and launder illegal wildlife products.
For example, South African trophy hunts and game farming operations are becoming increasingly linked to illegal rhino horn laundering schemes.
Regarding antiques and taxidermy items, rhino horn dealers profit by selling legally acquired products for processing into "medicines" containing illegal rhino horn.
In 2010, CITES warned that antique rhino horn leaking into the illegal market could have serious consequences for the eventual consumer, since the use of arsenic was a common practice in older trophy preparations.

Continued use of illegal rhino horn
Rhino horn is in still high demand for use in traditional medicines in China and Vietnam, despite the fact that rhino horn has been extensively analyzed and actually contains no medicinal properties.
Unfortunately, instead of adhering to its obligation as a CITES signatory and supporting efforts of the global conservation community, China has been pumping millions of dollars into a nefarious enterprise which encourages the use of rhino horn.
Researchers claim to be experimenting with rhinos imported from South Africa, presumably under a CITES research loophole.
For more details, see Suspicions Confirmed: China Investing Millions in Rhino Horn Scheme.
---
Image © Saving Rhinos LLC