Two rhino killers are behind bars.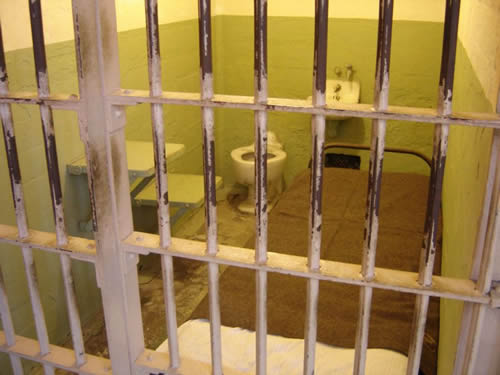 The Nelspruit Regional Court has sentenced two Mozambican nationals to a total of 16 years in prison for illegal rhino hunting, trespassing, and unlawful possession of firearms and ammunition.
Frans Makamu and Solomon Makhabo, along with two accomplices, were arrested twice in Kruger National Park during 2010. They were in possession of a rifle and fresh rhino horns.
Police are working to locate the two accomplices, who skipped bail.
The two were arrested on 21 June and 14 October 2010 in Kruger National Park while in possession of a Rifle and a freshly removed set of Rhino horns while another was following the spoor of a Rhino. During the arrests they were four and were granted bail but two of them have since skipped bail and police are still trying to locate them.
DNA analysis of the rhino and horns helped secure the conviction of these murderers, who were working for another Mozambican national.
It was revealed during the trial that the accused had been sent by a Mozambican national to hunt Rhinos and remove their horns. During the arrests, the carcass of a dead Rhino was recovered and it was later established through DNA analysis that the set of horns recovered at the time matched the DNA of the carcass.
According to News 24, Makamu was sentenced to 11 years and Makhabo to five years, for a total of 16 years imprisonment.
In an effort to combat South Africa's rhino crisis, the National Director of Public Prosecutions, Advocate Menzi Simelane, is reportedly assigning 20 prosecutors to focus on rhino-related cases.
Read the entire release at the National Prosecuting Authority website.
Rhino death toll on the rise
South African National Parks (SANParks) noted on May 20th that at least 159 rhinos have been murdered in South Africa in 2011.
The total number of rhinos killed reached a staggering 333 in South Africa last year.
Continued use of illegal rhino horn
At the root of this killing spree is the continued use of illegal rhino horn in traditional Chinese medicine, which is still sought after in both China and Vietnam.
However, rhino horn has been rigorously analyzed and actually contains no medical properties whatsoever. (Read the entire article at Busting the Rhino Horn Myth with Science. )
---
Image: Wikimedia Commons