Three armed rhino poaching suspects were killed in South Africa.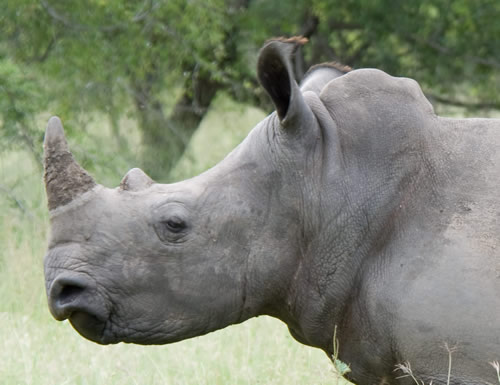 South African National Parks (SANParks) announced that three people suspected of killing rhinos were shot dead last week in Kruger National Park.
The typical tools used by rhino poachers – AK-47, ammunition, and axes – were also confiscated.
SANParks noted that at least 159 rhinos have been murdered in South Africa in 2011. The total number of rhinos killed reached a staggering 333 in South Africa last year.
The South African National Defence Force (SANDF) was reportedly deployed last month to protect the international border between the Kruger National Park and Mozambique, which was identified as a deadly hotspot for rhino killings.
Read the entire media release at Three suspected poachers die.
Rhino killing spree
At the root of this killing spree is the continued use of illegal rhino horn in traditional Chinese medicine, which is still sought after in both China and Vietnam. It also cannot be overlooked that corrupt factions within South Africa's own wildlife conservation community have shared responsibility for fueling the country's rhino crisis.
However, rhino horn has been rigorously analyzed and actually contains no medical properties whatsoever. (Read the entire article at Busting the Rhino Horn Myth with Science.)
How to help
You can help raise awareness about the rhino crisis by making a personal commitment to educate others about the illegal trade in rhino horn and debunking the myths about rhino horn.
---
Image: Wikimedia Commons