A short stint in jail for two rhino horn smugglers.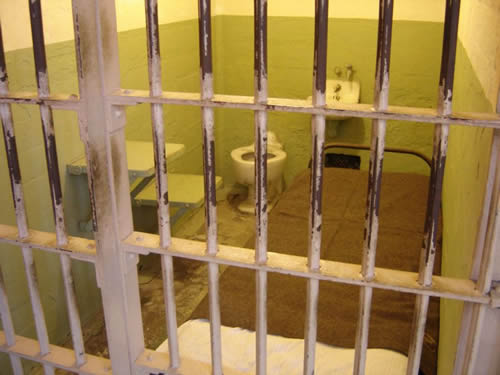 Two Irish citizens have been sentenced to prison by a US federal court after pleading guilty to rhino horn smuggling charges. The pair, Richard O'Brien and Michael Hegarty, were busted in November 2010 when they paid undercover agents USD $17,000 for four rhino horns in Denver, Colorado.
According to the Denver Post, O'Brien and Hegarty will spend six months in prison for their involvement with the illegal rhino horn trade.
US 'Patriot Act' enforced
Last month, it was reported that Chief U.S. District Judge Wiley Daniel rejected the suspects' arguments that they had not tried to smuggle anything and that their due process rights were violated.
The suspects were indicted by a grand jury on money laundering and smuggling charges.
The government is prosecuting the case under a law created as part of the reauthorization of the Patriot Act. The law says anybody who attempts to export something contrary to U.S. law is guilty of smuggling.
There is no word yet on whether a third suspect, known as John Sullivan, has been apprehended.
Laundering rhino horn
In a troubling testament to the enormity and pervasiveness of the illegal rhino horn trade, would-be rhino horn buyers are attempting to obtain rhino horn legally from taxidermists and antiques auctions.
Dealers of illegal rhino horn make their profits by selling "legally" acquired products for processing into traditional medicines. This activity prompted UK authorities to tighten regulations governing trade in antique rhino horn.
Rhino horn is in high demand for use in traditional medicines in China and Vietnam, despite the fact that rhino horn has been extensively analyzed and actually contains no medicinal properties.
---
Image: Wikimedia Commons