South Africa's high-profile rhino horn syndicate case could be delayed.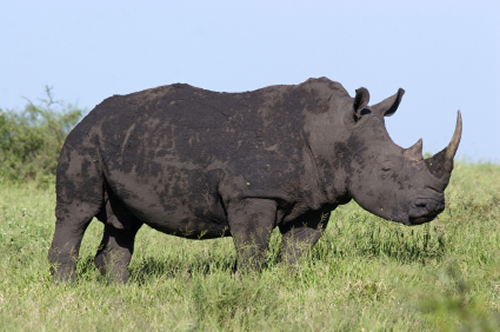 South African media sources have reported that the high-profile South African rhino horn syndicate case involving game farmer Dawie Groenewald, and veterinarians Karel Toet and Manie du Plessis, is likely to be postponed.
The eleven suspects are charged with assault, fraud, corruption, malicious damage to property, illegal possession of firearms and ammunition, and contravention of the National Environmental Biodiversity Act.
According to Eyewitness News, the prosecutor is expected to request additional time for investigations.
The prosecutor is expected to tell the court the more the police officers probe the alleged syndicate, the more allegations emerge. But at least one of the defence teams has already indicated it will oppose the application but it remains to be seen on what grounds.
At this time, South African media has not yet verified reports that the syndicate case will resume next week. Update: The case has been postponed until September.
The country has already lost at least 83 rhinos to the illegal rhino horn trade, although some sources cite a higher figure of 103.
To read more about the shocking events that exposed the 'Groenewald gang' to the world, check out Court Date Approaches for South African 'Groenewald Gang' Rhino Horn Syndicate Suspects.
Continued use of illegal rhino horn
The biggest threat to the survival of the world's rhinos is the continued use of illegal rhino horn in Traditional Chinese Medicine.
Despite scientific analysis that proves otherwise, millions of people still believe in the notion of rhino horn as a cure-all for a wide array of maladies, which has traditionally included fever and "devil possession". (Read the entire article at Busting the Rhino Horn Myth with Science.)
Rhino horn is even marketed by TCM practitioners in China and Vietnam (and on TCM websites) as a treatment for extremely serious illnesses, such as cancer.
Worryingly, this burgeoning market for rhino horn as a cancer treatment has prompted interest in selling rhino horn stockpiles or even legalizing rhino horn trade, as a way to profit from families of terminally ill patients.
Estimates vary widely for the price of illegal rhino horn, and range from USD $25,000 to $60,000 per kilogram.
---
Image: istockphoto.com