A young rhino was killed on a Limpopo farm.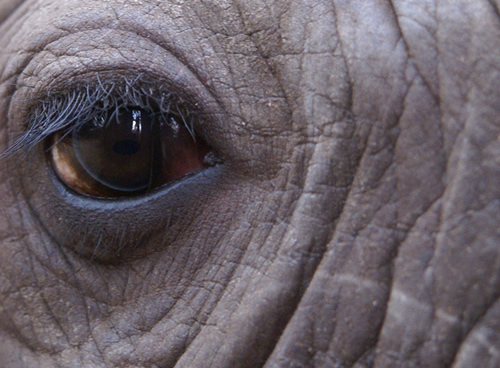 The discovery of a fourth rhino killed in Limpopo Province within the past week brings South Africa's death toll to at least 83 for the year. As with the others, this four-year-old rhino's horns had been stolen.
According to South African media reports, the latest tragedy occurred on a private farm in Laersdrift, and it is believed the rhino had been shot about a week ago.
Continued use of illegal rhino horn in Traditional Chinese Medicine
At the root of South Africa's rhino crisis is the continued use of illegal rhino horn in Traditional Chinese Medicine.
In 2010, the country lost 333 rhinos to the illegal rhino horn trade, and at least 83 (including the Laersdrift tragedy) this year, although sources outside the media cite a higher figure (now 103).
Although rhino horn has been extensively analyzed and found to be of no medicinal value, myths about rhino horn are persistent. The wildlife trade monitoring network TRAFFIC found that most rhino horn leaving Southern Africa is destined for China and Vietnam.
Court appearance for 'Groenewald gang'
It is disturbing to note that insiders from within the South African wildlife conservation community have also been involved with a significant number of rhino horn crimes.
For example, the eyes of the world will be on South Africa next week as the high-profile case of game farmer Dawie Groenewald, along with ten other suspects including veterinarians and professional hunters, is set to begin.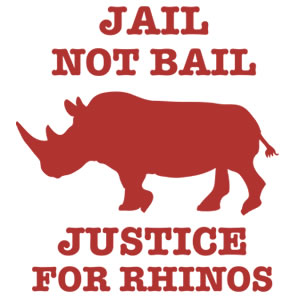 The well-known "Groenewald gang" will face charges of corruption, fraud, assault, malicious damage to property, illegal possession of firearms and ammunition, and contravention of the National Environmental Biodiversity Act.
All eleven suspects were granted bail in September 2010 by the Musina court's magistrate Errol Luiters.
Although Groenewald's bail was set at R1 million (USD $144,471), he seemed to have no trouble producing such a hefty amount of money.
---
Image #1 istockphoto.com; #2 Saving Rhinos LLC