Formidable forces behind the illegal trade in rhino horn.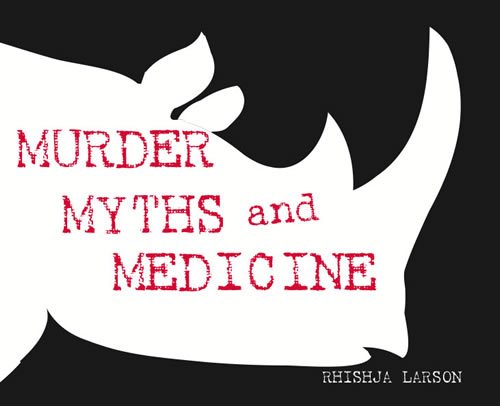 I am pleased to announce that my new book Murder, Myths & Medicine is now available. This very unique publication is the world's first book to highlight the major events and findings of 2010's rhino crisis.
Along with the fascinating subject matter and compelling facts (the book is based on this very blog), Murder, Myths & Medicine showcases an extraordinary collection of photos contributed by photographers from South Africa, Nepal, Zimbabwe, India, and Australia.
You can preview Chapter One below:
If you would like to read chapter excerpts, check out the Murder, Myths & Medicine blogsite, and you can purchase the book here.
Please note that Murder, Myths & Medicine contains extremely graphic images.
---