Has a state-funded research proposal from China played a role in generating demand for rhino horn?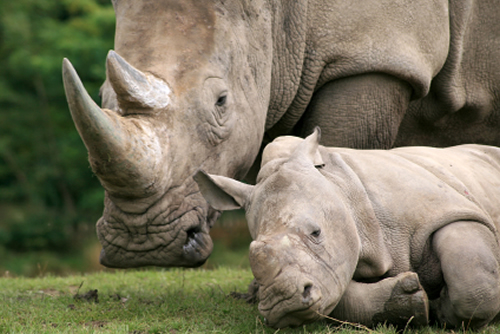 A state-funded 2008 rhino horn research proposal from China has raised some serious questions surrounding the escalation in demand for rhino horn. There are concerns that the project's timing served as one of the catalysts for the surge in rhino killings across Southern Africa by encouraging the use of rhino horn, and that the researchers are attempting to circumvent CITES research provisions by farming rhinos.
The 2008 proposal (funded by the State Soft Sciences Project, Development for Traditional Chinese Medicine Research)1 contains disturbing information indicating that Chinese researchers may be attempting to keep a rhino horn harvesting scheme away from CITES scrutiny.
The paper's timing (which confirms the existence of a "rhino farm") precedes a massive upswing in the demand for illegal rhino horn.
Note the significant increase in rhino illegally killed in South Africa from 2007 – 2010:
2007: 13
2008: 83
2009: 122
2010: 260 (as of November)
The authors advocate the breeding of "endangered medicinal-use animals" to meet the demands of an increasing population "without violating international convention". They recommend that China create "dual standards" for wild and captive-bred animals, as a way to avoid CITES scrutiny.
When formulating laws, China must implement dual standards for wild animal species and cultivated species, so that we can encourage the sustainable development of the Traditional Chinese Medicine industry without violating international convention.
It is interesting to note that a 2006 document prepared by China's CITES Management Authority clearly states that rhino horn can be researched only if the purpose of the research is to identify a substitute for its use in traditional Chinese medicine.2
[The Notification] also requires registering and sealing up all rhino horn, tiger bone and their products (except for uses on researches of substitutes).
One could argue that the researchers' rhino horn harvesting scheme is actually the opposite of identifying a substitute.
In fact, there is no doubt of their plans to turn rhino farming – and the use of rhino horn – into a serious enterprise.
With the support of national policy, capital, and technology, commercial investment and business management can be used to extract the horn from the live rhinoceros.
Horn harvesting experiments are apparently taking place under the guise of "reintroducing wild rhinoceroses from overseas through establishment of breeding centers".
Initial progress achieved in research to extract rhinoceros horn from live rhinoceroses merits the attention and support of relevant institutions.
Referred to as the Sanya City Center for artificial propagation of the rhinoceros, the rhino farm is said to be located in China's Hainan Province.
Rhino horn contains no medicinal properties
Unfortunately, millions of people – most notably in China and Vietnam – still believe that rhino horn has curative powers.
Cultural myths surrounding the alleged healing powers of rhino horn are so entrenched that people are willing to pay top dollar (estimates range from USD $25,000 – $60,000 per kg) for what is essentially a useless product. This notion has sadly inspired a wave of greed in South Africa, which has led some to go as far as lobbying for legalized trade in rhino horn, not realizing that it would instead create an additional avenue for rhino crime syndicates to launder their wares.
The truth is that rhino horn has undergone extensive analysis, and is actually of no medicinal value.
---
Sources:
1. Yanyan, D., Qian, J. (2008). Proposal for Protection of the Rhinoceros and the Sustainable Use of Rhinoceros Horn. State Soft Sciences Project, Development Strategy for Traditional Chinese Medicine Research. China Institute of Science and Technology, Beijing.
2. CITES Management Authority. (2006). Report on Implementing Resolution Conf.12.5 of CITES. People's Republic of China.
Image: istock.com