There are concerns that eleven people believed to be responsible for killing hundreds of rhinos could skip bail.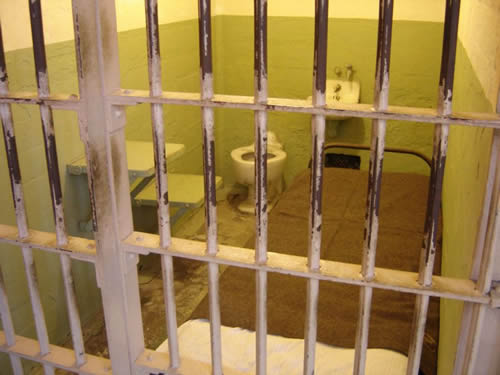 With their next court appearance set for April 2011, there are concerns that eleven alleged rhino crime syndicate members will find a way to flee South Africa and avoid prosecution.
The decision by the Musina court's magistrate Errol Luiters to grant bail to eleven people suspected of killing hundreds of rhinos in South Africa was especially disappointing, as it was made on World Rhino Day.
Alleged rhino crime syndicate members include veterinarians Dr. Karel Toet and Dr. Manie du Plessis, safari operator Dawie Groenewald, and professional hunter Tielman Erasmus.
The wives of Dr. Karel Toet and Dawie Groenewald are also among the eleven suspects.
'Extremely long time lag'
WWF's African Rhino Porgamme head, Joseph Okori, expressed his concern via News24.
It is an extremely long time lag, and we know from past experience, in countries like Zimbabwe, that poachers have been known to skip bail.

If you have professionals involved who can transport rhino horn outside of the country in only a few days, you're talking about access to helicopters, high-powered rifles, and government-regulated veterinary narcotics.
Despite bail conditions that include handing in their passports and identity documents, the chances remain high that this group has the connections and financial means that would allow them to escape.
Last week, suspected rhino killer Lucky Maseko was arrested while out on bail. He is also an attempted murder suspect, who was previously arrested after three rhinos were killed in the Songimvelo Game Reserve. Maseko is from Mbejeka village in Elukwatini.
Rhino crime syndicates funded by Asian demand for illegal rhino horn
Despite the fact that rhino horn actually contains no medicinal properties, persistent cultural myths in China and Vietnam keep illegal rhino horn in high demand for traditional medicines.
It was determined by the wildlife trade monitoring network TRAFFIC that the primary destinations for illegal rhino horn leaving southern Africa are China and Vietnam.
---
Source: News24
Image via Wikimedia Commons