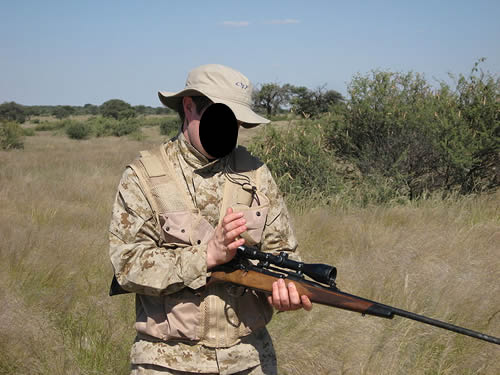 Trophy hunts and Vietnamese 'clients'
One of the quasi-legal ways that rhino horn finds its way to Vietnamese markets is via trophy hunts in South Africa.
In 2003, CITES permits were issued for nine rhino trophies and two rhino horns to be exported to Vietnam, a country that had not previously been active in trophy hunting.
What followed was alarming: The number of rhino horn exports to Vietnam suddenly increased to 58 in 2006, 73 in 2007 – until a total of 268 rhino horns were reported for the period 2006 – 2009.
However, significant reporting discrepancies were found – suggesting that the figure of 268 rhino horns was actually under-reported.
Whilst this number seems high, Vietnamese nationals reportedly conducted 203 white rhino hunts in South Africa in 2005 – 2007, which would have yielded 406 rhino horns; South African exports, however, only account for 268 horns exported to Viet Nam during this same time period, suggesting that one-third of these hunts took place without the subsequent acquisition of CITES documents.
Additionally, investigations in South Africa found other issues involving links between Vietnamese nationals and trophy hunt operators.
The frequent involvement of a small number of Vietnamese nationals, often on the same game ranches repeatedly; numerous cases whereby Vietnamese "trophy hunters" paid above market price for rhino hunts, but then had to be instructed how to shoot and would completely forego any proper trophy preparation; the issuance of export permits for rhino trophies to Vietnamese nationals who had previously been identified in ongoing rhino crime investigations …
In a recent rhino horn smuggling case, a Vietnamese court sentenced Tran Van Lap of Hanoi to three years in jail for attempting to transport five rhino horns from South Africa to Vietnam.
It is noteworthy that four of the horns were obtained by Lap via a "legal" trophy hunt – however, authorities suspected that the documentation had been falsified.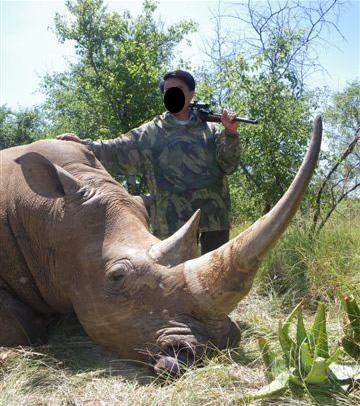 The trophy hunt scheme
An example of the trophy hunt scheme played out in the media during 2009. It began when Dwesa Nature Reserve auctioned off the right to kill six rhinos to the highest bidder – which happened to be African Scent Safaris.
Afterward, The Herald confirmed that Vietnamese clients of African Scent Safaris killed two rhinos and had the horns exported to Vietnam.
The horns of the two rhinos shot at Dwesa this month have been exported to Vietnam to the hunters who shot them, the outfitter involved in the controversial hunt said yesterday.

Speaking from his base in Bloemfontein, Willem Botha, of African Scent Safaris, said his two Vietnamese clients could now do "anything" with the horns.
Botha did admit that he "had never before had clients from Vietnam" and further claimed he was unaware of a charge pending against one of his clients. Next page >>